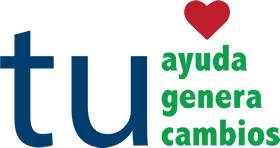 Help us to continue changing lives…
Thanks to your support we have been able to offer children and young people in high risk situations and extreme poverty the opportunity for a life. Thanks to your help, they have the hope of a better future.
Step 1
Deposit or Transfer funds.
With the frecuency you chose (annual, quarterly, monthly, etc.).
Santander
Clabe: 014320655007500226
Account No.: 65500750022
Banorte
Clabe: 072320002050029527
Account No.: 0205002952
Bancomer
Clabe: 012320001677452224
Account No.: 0167745222
HSBC
Clabe: 021320040283866544
Account No.: 4028386654
Banamex Cuc. 7009
Clabe: 002320700945344359
Account No.: 4534435
Step 2
In order to identify you and keep you informed, please send us your E-mail address together with your deposit slip and the following personal information:
Complete name, telephone number, E-mail, home address and Zip Code.
General Offices:
[33] 3629 5000
[33] 3629 5002
contacto@lospinos.org